How to Send Self-Destructing Emails To Your Friends In Gmail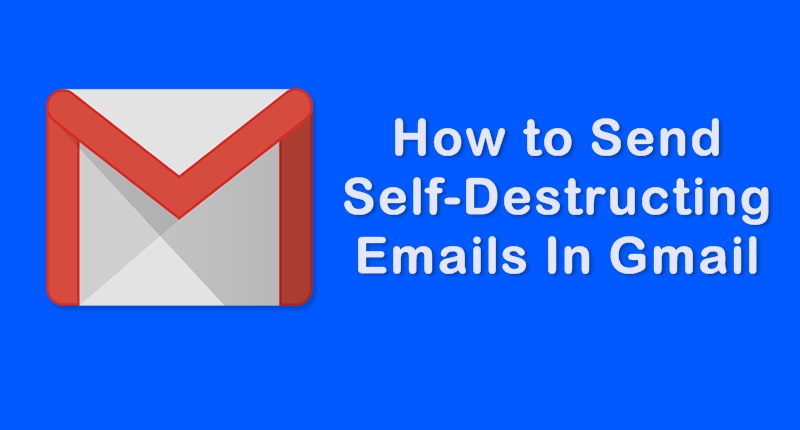 What if we tell you that you can send a self-destructing email to your friends? That means the sent email will destroy itself after the receiver reads it.
This is possible with a Google Chrome extension, which lets you easily send self-destructive emails. Go through the post to know about it.
Sometimes you want to send an email that you don't want to get stored in the receiver's mailbox permanently; you can use this method by which the email will get automatically deleted from the device to which you are sending the mail. This method is based on the online self-destructive email service that allows you to send self-destructive emails, which will get deleted after the receiver reads that mail. So have a complete look at this method below.
Also Read: How to Make Automatic Reply to Your Emails in Gmail
Send Self-Destructing Emails To Your Friends
In this method, you will need to use the Mail2Cloud service to send sensitive information more confidently. Moreover, you will get read receipts the moment your email is opened. You must follow some simple steps to try out this cool trick.
Also Read: How to Send Encrypted or Password-Protected Emails In Gmail
1. First, you must have your computer's latest Google Chrome Browser version. After installing the latest version of Google Chrome, launch it on your PC and open the extension Mail2Cloud for Chrome in your browser.
2. Now click on the Add to Chrome button and the add extension button.
3. Mail2Cloud  will get added to your chrome; now open your Gmail account from where you want to send Self-Destructive Emails.
4. Now click the compose button there, and you will see Mail2Cloud Logo just behind the Send button.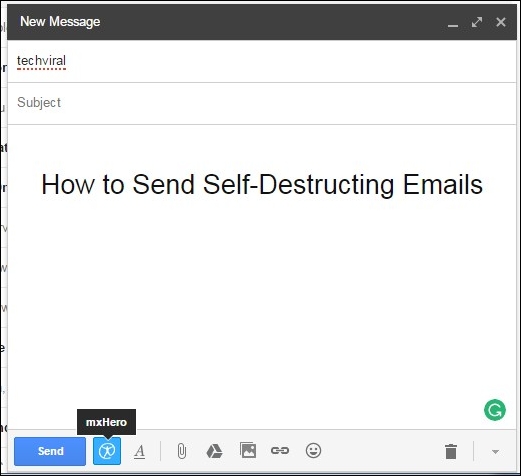 5. Now, you need to set the option of Self Destruct.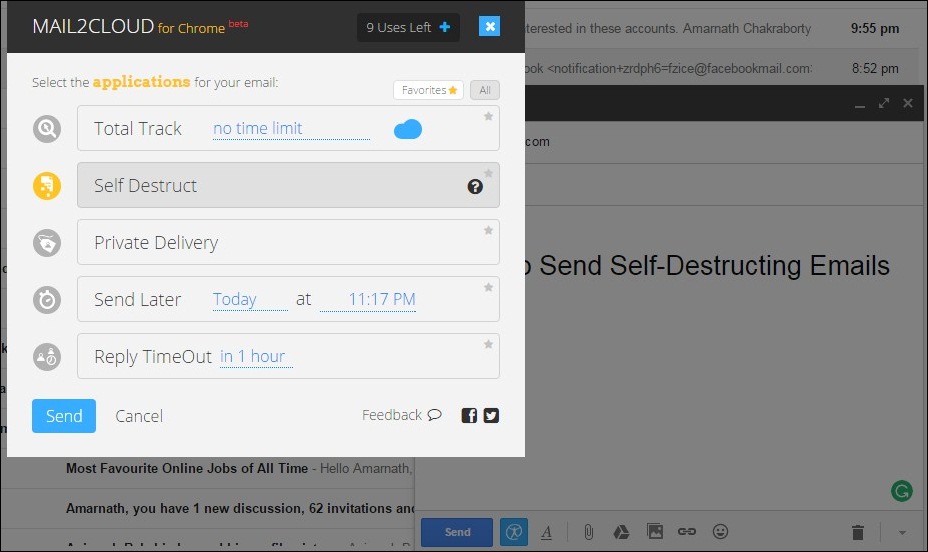 That's it! Once you are done, the sent email will get deleted after 5 minutes, and you will be notified once the receiver reads the email.
Also Read: How To Get Gmail Notifications Directly On Your PC
2) Using Snapmail
Snapmail extension will add a button next to Gmail's Send button. If you send the message with the Snapmail button, the message will be encrypted, and your recipient will just receive an email with a link to your message. The message will self-destruct itself after 60 seconds.
1. First, you must download and install the Snapmail extension on your Google chrome browser.
2. Now log in with your GMAIL address.
3. Once in Gmail, you need to hit the Compose button.
4. Now, you will see a new Snapmail button just behind the "Send" button.
5. Compose the message and hit the Snapmail button; your message will become secure and carry a message of self-destructing in 60 seconds.
That's it! You are done; this is how you can send self-destructing messages in Gmail.
So above, we have discussed Send Self-Destructing Emails. Mail2Cloud service is a very cool one that gets added to your browser and allows you to send self-destructing emails through your Gmail.
I hope you like this cool trick, do share our article if you like them, and Leave a comment below if you have any related queries with this.