When you create an account on Tinder, it requires you to link your Facebook account with it because most of the people do not create a fake account on the most popular social network and that's how Tinder does the easy and quick background check and ensures that you are a real person.
This facility helps new as well as prospective users to trust the app and use it more often for dating purpose. On Facebook you upload many of your pictures and personal information which automatically appears on your Tinder Profile as well. One more thing, Tinder asks you if you want to let it view your Facebook contacts and if you allow the app then it scans all your contacts and matches them with other users of Tinder.
Why Tinder Should be Unlinked from Facebook?
First of all its a matter of privacy. Would you like all your Facebook information to be shared on a dating app? Most of the people may not agree to it. There are other reasons as well like many people don't want Tinder to use the old pictures on Facebook and many people don't want it to go through all of the contacts. Many users who create and use accounts on dating websites are real, but tend to put limited information over there to avoid any hassle in future.
Is it possible to use Tinder without Facebook?
There is no authentic way to enable Tinder without syncing your Facebook account with it. However, there are several other methods that can be applied to minimise the risk. For example, you can enhance your Facebook privacy or  create a totally new Facebook account to use Tinder only. Or you can also use other Tinder Alternative apps, there are lots of Hookup apps and Dating apps that does not require Facebook account.
Login to your Facebook account
On the top right corner you will see a Lock icon, click on it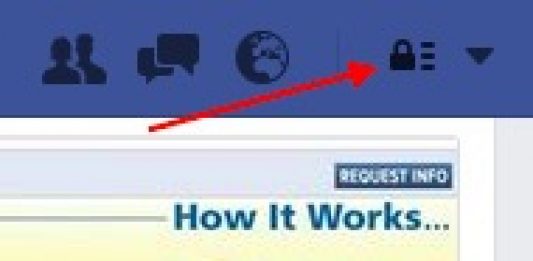 A drop-down menu will open where you will find See More Settings, click on it
Click on Apps to see all of them
Find Tinder on the list and set visibility to Only Me
Creating a New account to use Tinder
Tinder has access to the below mentioned information on your Facebook profile.
General info
Age/Birthday
Education history
Friend list
Photos
Status updates
Email address used for Facebook login
Liked Pages
If you don't want Facebook to see all that information then either don't use Tinder or create a separate account for it by following the steps given below. Let us inform our users that there is no need to create a new account with a fake identity but this new account would be used only for the Dating community of Tinder and will include only that much information which is OK for you to showcase over there.
Launch com and click on Sign up for a new account
Enter your personal details (Tinder keeps your last name private)
After creating the new Facebook account, launch Tinder app on your phone
Tap on Settings which is located on the top left of the screen
Tap Logout and confirm it
Sign into your new Facebook account on your Android or iOS device
Go to Tinder App again and tap on Login with Facebook
Once you login with the new account, any of your old Facebook account details will not be visible here so we advise the viewers to put some of your pictures and fill the About Me section to let people know about you.