If you have been using Windows 10 for a while, then you might know the importance of managing disk space. If the Windows suddenly becomes slow, or the C drive gets full, then you need to use disk management tools to free up some storage space. Storage space is an important factor that decides your PC's overall performance.
To manage disk space, Windows 10 provides users a Disk Management Utility. However, the Disk Management Utility of Windows 10 can only partition disk drives. What if you want to free up space without modifying any other drive? This is where the disk management tools come in.
Best Disk Management Tools For Windows 10
There are plenty of disk management tools available for Windows 10 that can be used to manage your disk space. With these tools, you can clean junk files, defragment drives, etc. So, in this article, we have decided to share some of the best disk management tool for Windows 10.
1. EaseUS free Partition Manager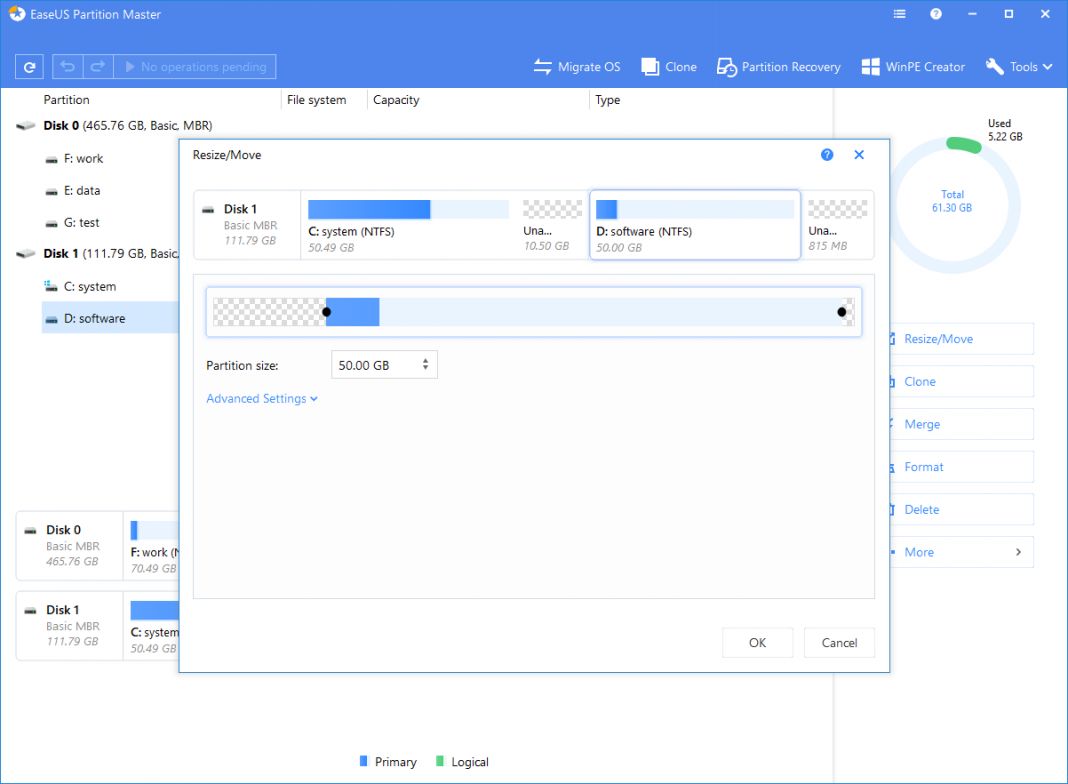 Well, it's a partition management utility that lets you create new or resize existing partitions. Compared to every other partition management tool, EaseUS provides more features. For instance, you can even clone disk drive with this utility. The disk management tool also lets you preview the changes before applying them.
2. Puran Utilities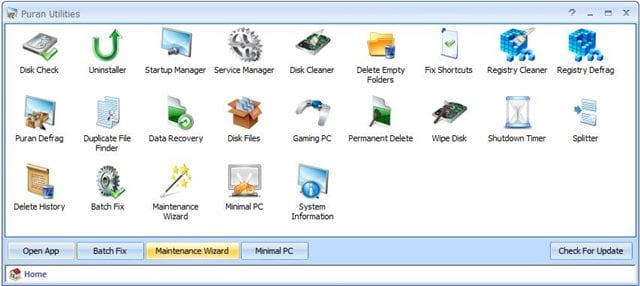 It's a PC optimization utility that brings a wide range of mini-tool. With Puran Utilities, you will get a disk checker, app uninstaller, startup manager, service manager, junk cleaner, registry cleaner, etc. It can also defrag and optimize your hard disk drives for better performance. So, it's another best disk management tool that you can use on Windows 10 computers.
3. Iobit Advanced SystemCare
It's another best utility program for Windows 10 that you can use right now. Just like Puran Utilities, IObit Advanced SystemCare also brings you a wide range of tools to carry out different things. Some of the key features of Iobit Advanced SystemCare include Junk Cleaner, Disk Optimization, Startup Optimization, Shortcut fix, Privacy Sweep, Registry cleaner, etc.
4. AVG TuneUp
If you are searching for a Windows 10 tool to improve your PC's performance, then AVG TuneUp might be the best pick for you. With this tool, you can easily clean up the junk files from your Windows computer. Not only that, but it also other useful features like disk defragmentation, Deleted files recovery, junk cleaner, etc. So, it's another best disk management tool that you can use on Windows 10.
5. Acronis Disk Director
It's an advanced disk management tool available for Windows 10 operating system. The tool offers a wide range of features like disk cloning, volume recovery, partition management, disk optimization, etc. It has a 'Clean up disk' feature in which it defrags the hard disk partition.
6. AOMEI Partition Assistant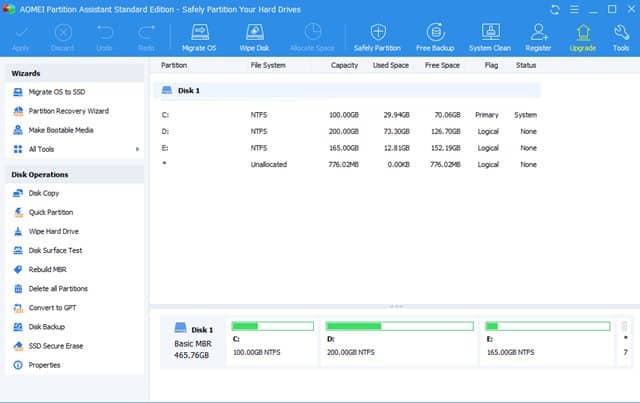 AOMEI Partition Assistant is a free disk partition management software available for Windows. Compared to others, AOMEI Partition Assistant is more popular, and it offers many powerful features. With AOMEI Partition Assistant, you can resize/move partition, merge partitions, clone disk, migrate OS to SSD, delete existing partitions, etc.
7. Paragon Partition Manager
It's another best and advanced disk management software available for Windows. With Paragon Partition Manager, you can easily resize/move partitions, undelete partitions, create new partitions, change the labels, etc. The tool is completely free to use.
8. MiniTool Partition Wizard
MiniTool Partition Wizard allows you to resize, format, move or create disk partitions. It is available in two versions – Free and paid. The free version works well for basic disk management, whereas the pro version unlocks the advanced features. You can also use MiniTool Partition Wizard to convert FAT to NTFS without losing any data.
9. GParted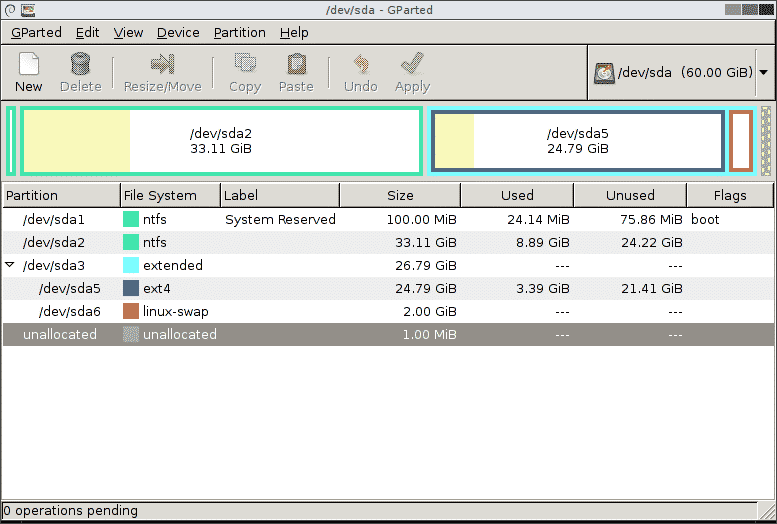 If you are looking for an easy to use disk management tool for Windows 10, then you need to give GParted a try. Since it's a lightweight tool, it offers only basic features. With GParted, you can shrink or resize existing partitions, create new partitions, attempt data rescue from lost partitions, etc.
10. Macrorit Partition Expert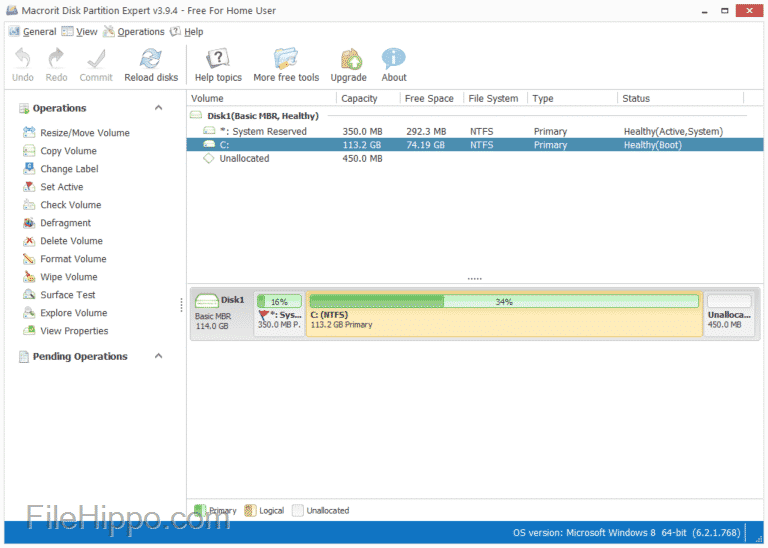 It's a powerful free disk management tool for Windows 10 that allows you to extend, create, and format existing partitions. It's a portable tool; hence it can be operated without installation. With Macrorit Partition Expert, you can quickly fix common problems like low disk space, converting the disk to GPT/MBR.
So, these are the five best disk management tool for Windows 10 in 2020. I hope this article helped you! Share it with your friends also.